Leverage your know-how in trading the markets
Pioneering traders' training with passion, knowledge and truth.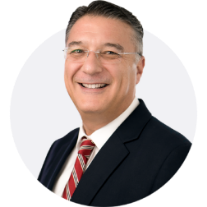 Andreas Thalassinos
Chief Wizard
(BSc, MSc, MSTA, CFTe, MFTA)
Is a highly respected lecturer in the education of traders, investors and FOREX professionals. His passion for trading led him to study the markets from a mathematical and mechanical point of view. He is a dynamic advocate of algorithmic trading and has developed hundreds of automated systems, indicators, and trading tools. His trading products are being used today all over the world by traders, investors, FOREX Brokers and Investment Firms. He was awarded the international professional certificate, MSTA by the Society of Technical Analysts (UK), CFTe and MFTA by the International Federation of Technical Analysts (USA). His latest research thesis is titled "Anatomy of a living trend: Swing charts, High Points and Low Points, Peaks and Troughs and how their underlying structure may define their forecasting strength."
He founded FxWizards (www.fxwizards.com), an educational company specialized in forex trading with the goal to provide real in-depth knowledge of forex trading through high level of education to beginners and professionals alike. He emphasizes that capital preservation is imperative for traders to survive in the financial markets and he guides traders on employing swing trading and locking profits based on his research findings and results.
He is currently travelling around the globe giving seminars as guest speaker on forex conferences.
Established
2008
Faculty
All faculty members are Certified Technical Analysts by the International Federation of Technical Analysts, the Society of Technical Analysts in the UK and approved lectures by the Human Recourse Development Authority of Cyprus.
Students
Students come from all walks of life exhibiting diverse backgrounds
Alumni
The majority's origin is Europe, Middle East and Asia
Logo
---
Shield
---

Black: Knowledge
Represents the knowledge that we passionately try to get across.
Red: Passion
Represents our passion for educating students in becoming successful.
White: Truth
Represents the truth in our promise.
Research
"Anatomy of a living trend: Swing charts, High Points and Low Points, Peaks and Troughs and how their underlying structure may define their forecasting strength."
Trading Tools
We have developed a wide variety of custom technical tools in MQL4/MQL5 to assist our students in their everyday analysis to identify the prevailing trend, spot high probability setups, protect their capital, and estimate potential take-profit levels. All indicators are based on technical analysis concepts and principles and as such, they apply to all financial markets including forex, securities, commodities, CFDs, futures, indices, and cryptocurrencies. They are easy to use and most importantly they may be customized to satisfy any trading profile such as trend-following, reversal, contrarian, scalping, swing trading, and long-term trading. Our indicators are used globally by thousands of traders, IBs, Academies, and Brokers.
VIP Trading Signals
A very useful tool to assist both our students and brokers' clients in trading the financial markets. Our highly experienced team of technical analysts analyze a basket of selected financial instruments twice a day during the European and American session. Currently, the asset classes we analyze, include currencies, indices, cryptocurrencies, commodities, and futures. The VIP Trading Signals page includes a price chart, three popular indicators for filtering, four take-profit levels, and commentaries.
Seminars
Our Chief Wizard travels around the world as a guest speaker at seminars, workshops, and expos. Mr. Thalassinos is a world-renowned educator who has trained thousands of students in the discipline of technical analysis. His seminars and workshops are highly interactive, very entertaining, easy to understand, and with many practical exercises and lots of demystification. Some of the more popular titles include The Formula of Success, The Ultimate Trading Formula, The Comprehensive Course in Technical Analysis, The Advanced Course in Technical Analysis, The Professional Course, Trading for a Living, and the Algorithmic Trading.
Webinars
Online learning is our apex of knowledge sharing. Our expert trainers offer a wide range of online courses both for beginners and advanced traders. Titles include but are not restricted to Introduction to Forex, Introduction to MT4, Forex Basics, Introduction to Cryptocurrencies, The Formula of success, Trading for a Living, The Comprehensive Course, Moving Averages Explained, Double Crossover, Ichimoku Kinko Hyo, The Alligator System, Japanese Candlesticks, Popular Trading Strategies, Trading the Bollinger Bands, and Elliott Wave Theory Explained.
Ebooks
A wide range of eBooks have been written to assist our students in comprehending the key concepts of technical analysis and the financial markets. Some of them have been posted on the website of popular brokers in the industry and read by thousands of traders. The titles include the Road to Success: Fifty Successful Trading Tips, Elliot Wave Theory, Bitcoin Under the Hood, Japanese Candlesticks and Strategies, Popular Trading Strategies, Fifty Tips and Tricks, New to Forex? Let's Start from the Beginning, Moving Averages for All, and What do you want to Trade?