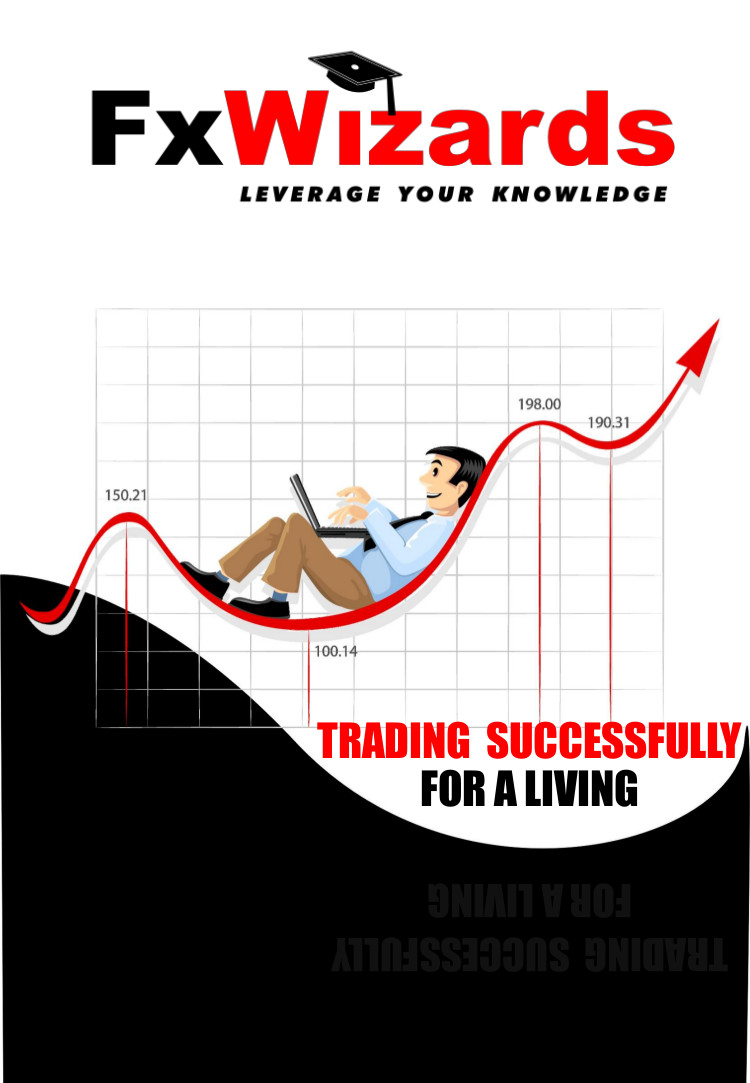 Course Details
| | |
| --- | --- |
| Duration | : 9 sessions (36 hours) |
| Level | : Intermediate |
| Prerequisits | : None |
| Cost (early bird) | : €1800 + VAT |
| Location | : TBA |

Register
Download PDF
Overview
Trading Successfully for a Living is a must for all individual traders who are determined to succeed in the magnificent business of Forex trading. It is an eye-opener for those struggling to make it in the markets and still ending up loosing their money. It is imperative for those traders who are looking for the Holy Grail, since all participants will practice and learn three professional trading systems. Upon successful completion of the course all participants will be awarded the renowned Certificate of FxWizards.
Learning Outcomes
By the end of the course, the participants will be able to:
Learn and practice three professional trading systems.
Use a systematic approach to generate entry and exit signals.
Understand the risks they take and limit their capital drawdown.
Understand behavioral finance and human psychology in trading.
Apply risk management rules in their trading.
Trade with confidence.
Syllabus
Day 1

Technical Analysis

Dow Theory

What Is Technical Analysis
Fundamental vs. Technical
Business Cycle
Advantages, Criticism

Dow Theory Timeline
Basic Tenets
Closing Prices
Criticism

Day 2

Chart Construction

Trend

Types of Charts
Reversal Patterns
Volume & Open Interest
Price Gaps

Definition of Trend
Support & Resistance
Trendlines, Fan
Speedlines, % Retrac.

Day 3

Major Reversal and Continuation Patterns

Head & Soulders
Double Top/Bottoms
Triple Tops/Bottoms
Saucers and Spikes
Price Objectives

Triangles
Flags & Pennants
Wedge & Rectangle
Importance of Volume

Day 4

Volume & Open Interest

Moving Averages

Volume & Open Interest
Interpretation
On Balance Volume
Blowoffs & Selling Climax

Simple/Arithmetic
EMA, Weighted
Crossovers
Envelopes, BBs

Day 5

Momentum Oscillatots

Candlesticks

Momentum
Interpretation
Boundaries
Contrary Opinion

Reversal Patterns
Continuation Patterns
Filtering

Day 6

Point and Figure

Construction of 1-box
One-step-back
Construction of 3-box
Trendlines

Counting
Horizontal Objective
Vertical Objective

Day 7

Elliott Theory

Trading Systems

Basic Tenets
Impulse Waves
Corrective Waves
Guidelines

Ichimoku Kinko Hyo
ADX
CCI
Parabolic SAR

Day 8

Time Cycles

Gann Theory

Basic Cycle Concepts
Range Trading
Cycle Principles
Isolating Cycles

Price & Time
Square of nine
Angles and Levels
Cardinal & Ordinal

Day 9

Behavioral Finance

Money Management

Trading Psychology
Traders Discipline
Greed & Fear

Rules & Guidelines
Reward to Risk Ratio
Martingale
Anti-martingale
Timetable
Course Schedule
2015
| | | | | |
| --- | --- | --- | --- | --- |
| MONDAY: | | --- | | --- |
| TUESDAY: | | --- | | --- |
| WEDNESDAY: | | --- | | --- |
| THURSDAY: | | --- | | --- |
| FRIDAY: | | --- | | --- |
Daily Schedule
17:30 - 19:15
Lecture
19:15 - 19:45
Coffee Break
19:45 - 21:30
Lecture
Special Bonus
One (1) Month FREE Trial of our in-house proprietary MetaTrader oscillators
| | | |
| --- | --- | --- |
| | | |
| Swing Wizard | | |
Venue
TBA
Registration
To register for this Outstanding Course use one of the following ways :
On-line registration through our web site Register
Send email to

This email address is being protected from spambots. You need JavaScript enabled to view it.

Call direct at +357 22 762 618
Payment
Payment must be made minimum 1 week prior to the seminar date via wire transfer to:
Theta Capital Trading Ltd
Piraeus Bank (Cyprus)
swift: PIRBCY2N
IBAN: CY20008001010000000001111886
Acc Currency: EUR