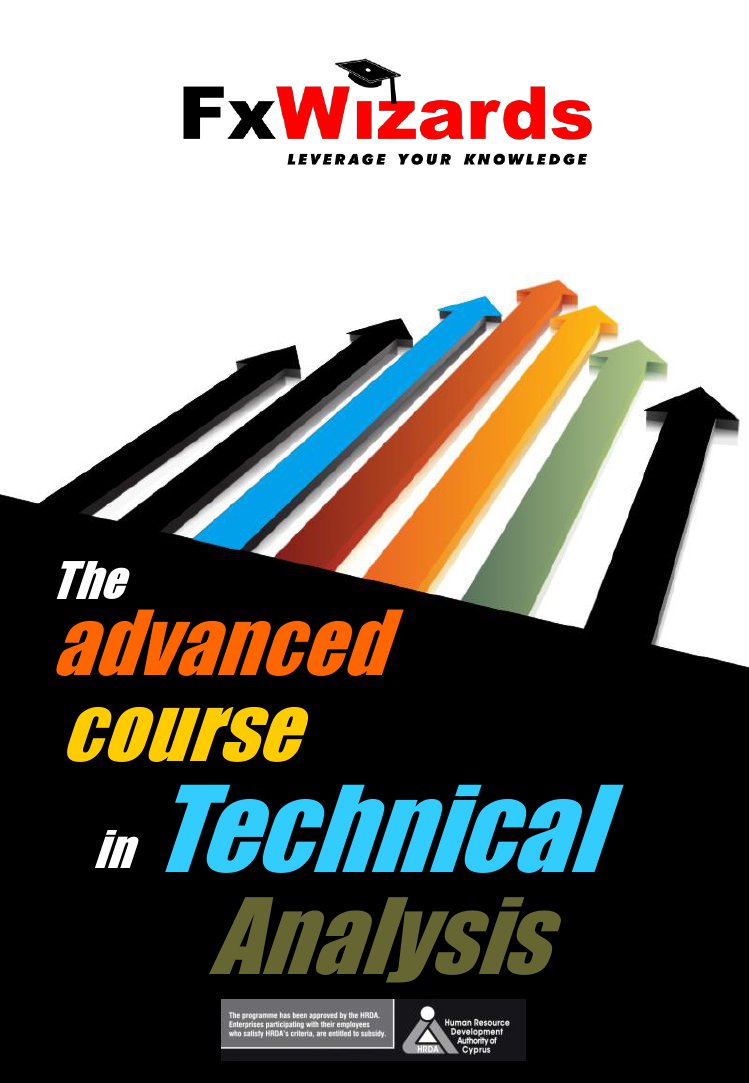 Course Details
Duration
: 11 sessions (44 hours)
Level
: Advanced
Prerequisits
: None
Cost
: €358 (VAT included) Small
€512 (VAT included) Medium
€720 (VAT included) Large
Location
: Limassol - Cyprus

*HRDA Subsidy eligible companies
Register
Download PDF
Overview
The British Society of technical analysts states that:
"The aim of the CFTe I/CFTe II/STA Diploma Examination is to confirm that the candidate possesses the professional knowledge, understanding and skills to pursue a career in technical analysis within the investment community. In particular, at the end of their training period qualified technicians are expected to have a good understanding of, and practical experience in, the major techniques, together with a wide range of timing and analytical tools and indicators to enable them to select the most advantageous portfolios, trades, hedges etc. for their clients, their employers or their own trading systems".
* 44 hours in class. The break time is included in the announced duration of the course.
Learning Outcomes
By the end of the course, the participants will be able to:Pursue a career in the financial industry
Use Technical Analysis tools for customer retention
Use Technical Analysis to increase sales
Learn to trade and invest using Technical Analysis
Make better informed trading decisions
Create their own trading system
Become a qualified Technical Analyst
Pass the internationally recognized exams, STA Diploma I/IFTA CFTe I and STA Diploma II/IFTA CFTe II
Syllabus
Day 1

20/11/2014

Point & Figure

Charts

Chart Analysis

Construction
1-box Anomaly
Price Target

Objective trend-lines
Continuation Patterns
Reversal Patterns

Day 2

25/11/2014

Moving Averages

Oscillators

Chart Analysis

Directional Movement
Parabolic SAR
Commodity Channel Index

Ichimoku Charts
Moving Averages
Double/Triple Crossover

Day 3

27/11/2014

Gann Theory

Elliott Wave Theory

Chart Analysis

Impulse & Corrective Waves
Guidelines and Rules
Extensions

Charting Price and Time
Square of nine
Gann Angles

Day 4

02/12/2014

Cycle Theory

Volume

Chart Analysis

Amplitude, Wavelength
Phase and Phasing
Crest & Trough

Left & Right Translation
De-trending
Volume

Day 5

04/12/2014

Relative Performance

Market Profile™

Chart Analysis

Relative Strength
Sector Selection
Equity selection

TPOs
Point of Control
Value Area Calculation

Day 6

09/12/2014

Technical vs. Fundamental

Charles Dow

Chart Analysis

Definitions, Tenets
Supply and Demand
Criticisms

Advantages
Dow Theory
Trend

Day 7

11/12/2014

Chart Types

Chart Analysis

Bar Charts
Candlesticks
Line Charts

Interpretation
Comparison
Log. vs. Arithmetic

Day 8

16/12/2014

Support & Resistance

Chart Analysis

Support & Resistance
Trend & Trendlines
Breakouts

Fibonacci Numbers
Reversal Patterns
Continuation Patterns

Day 9

18/12/2014

Stock Market Indicators

Chart Analysis

Advance/Decline Lines
New Highs, New Lows
McClellan

Arms Index
Equivolume Charting
ADX(R), +DI, -DI

Day 10


22/12/2014

Psychology

Candlestick Patterns

Chart Analysis

Market Psychology
Behavioral Finance
Contrarian Theory

Candlestick Patterns
Continuation Patterns
Reversal Patterns

Day 11


23/12/2014

Money Management

Chart Analysis

Money Management
Risk Management
Reward-to-Risk Ratio

Stock
Sector
Market Selection
Timetable
Course Schedule
2014
| | | | | |
| --- | --- | --- | --- | --- |
| MONDAY | | --- | | 22 |
| TUESDAY | | 25 | | 2, 9, 16, 23 |
| WEDNESDAY | | --- | | --- |
| THURSDAY | | 20, 27 | | 4, 11, 18 |
| FRIDAY | | --- | | --- |
| SATURDAY | | --- | | --- |
Daily Schedule
17:30 - 19:15
Lecture
19:15 - 19:45
Coffee Break
19:45 - 21:30
Lecture
Special Bonus
One (1) Month FREE Trial of our in-house proprietary MetaTrader oscillators
| | | |
| --- | --- | --- |
| | | |
| Swing Wizard | | Arrow Analyzer |
Venue
Ajax Hotel
Limassol – Cyprus
T: +357 25 590 000
W: ajaxhotel.com
Registration
To register for this Outstanding Course use one of the following ways :
On-line registration through our web site Register
Send email to

This email address is being protected from spambots. You need JavaScript enabled to view it.

Call direct at +357 22 762 618
Payment
Payment must be made minimum 1 week prior to the seminar date via wire transfer to:
Theta Capital Trading Ltd
Piraeus Bank (Cyprus)
swift: PIRBCY2N
IBAN: CY20008001010000000001111886
Acc Currency: EUR